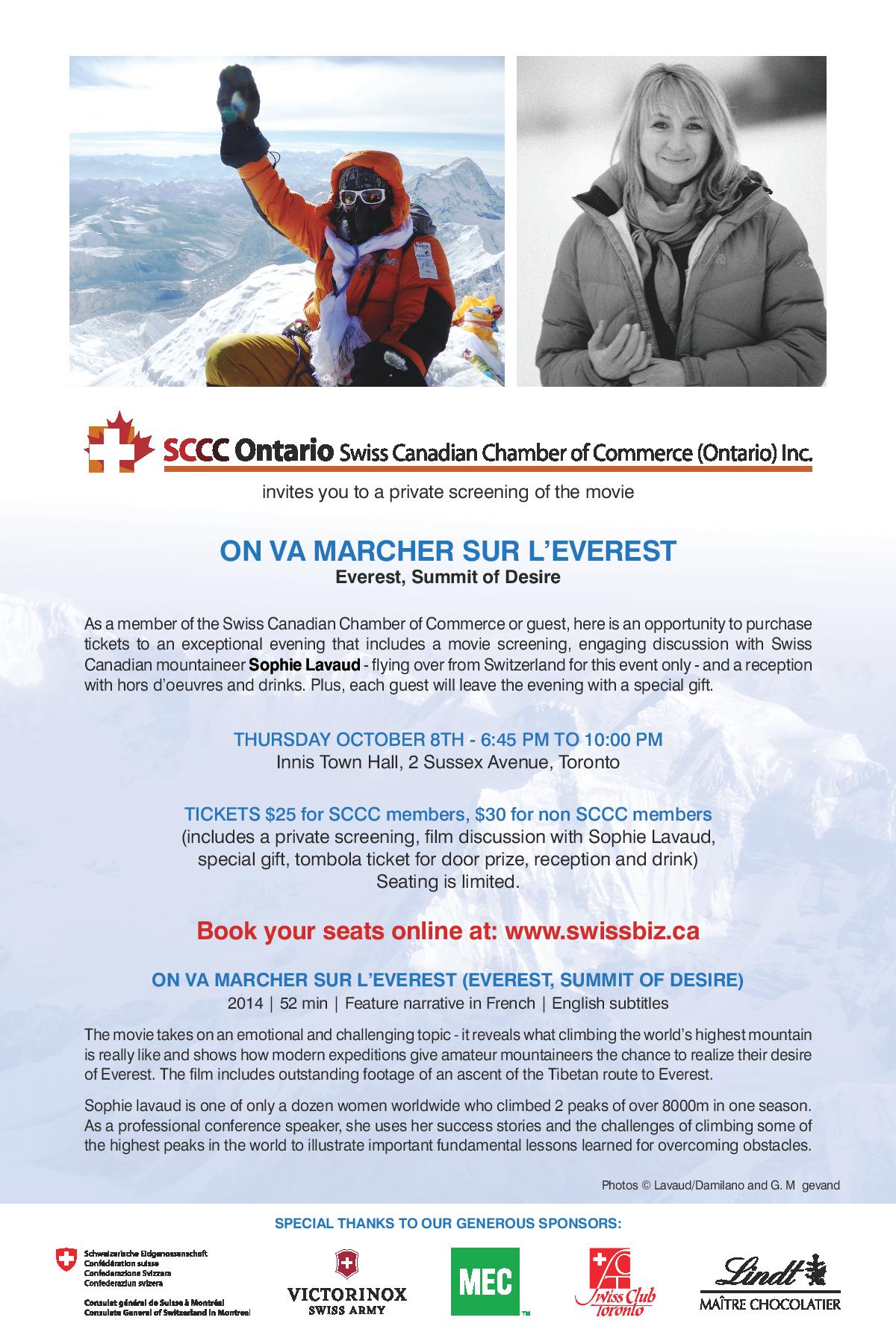 By any chance, if you are travelling to Toronto, Canada next week, we could meet on Thursday October 8th for a special evening!
Private Screening of – EVEREST – SUMMIT OF DESIRE — a film by François Damilano with Sophie Lavaud.
"Everest – Summit of Desire follows in the footsteps of Sophie Lavaud as she attempts to reach the summit of the "Top of the World". Sophie is our guiding thread during a two-month interlude from everyday life in the shadow of the legendary north face of Mount Everest, battered by the furious winds that blow across the long summit ridge". Watch trailer.
I'm really looking forward to meeting you there,
Sophie